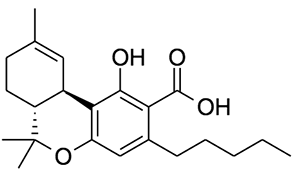 THCa
Tetrahydrocannabinolic Acid
THCa is the acidic form of THC. When energy is applied, the molecule loses CO2 and is transformed into its neutral form of THC. THCa is mildly psychoactive. Preliminary investigation indicates THCa may be effective in pain management, has antiemetic properties, and displays neuroprotective properties.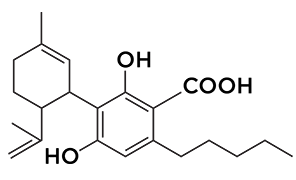 CBDa
Cannabidiolic Acid
CBDa is the acidic form of CBD. CBDa produces effects similar to CBD that are associated with promoting relaxation and calmness and acting as an anti-inflammatory agent and an analgesic. CBDa effects the body's endocannabinoid system (ECS) differently than CBD. CBDa inhibits the cyclooxygenase-2 (COX-2) enzyme where CBD binds directly to CB1 and CB2 receptors.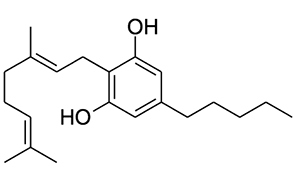 CBG
Cannabigerol
CBG is the progenitor cannabinoid to all other cannabinoids. It is only produced in minor amounts. CBG is nonpsychoactive and has been shown to help reduce anxiety and act as an anti-inflammatory agent.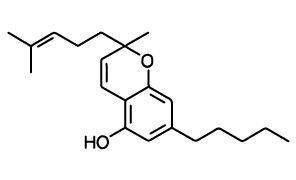 CBC
Cannabichromene
CBC may combat inflammation by activating the CB2 receptor. When combined with cannabinoids like THC that activate the CB1 receptor, CBC's healing potential may be enhanced.