Chris Emerson, PhD
Founder | Chief Scientist | CEO
When you get a doctorate in small molecule chemistry, your career traditionally goes in one of two directions: developing new drugs for big pharma or training new chemists. LEVEL's Founder, Chief Scientist and CEO Chris Emerson, PhD, opted for a third, unchartered direction: unlocking the true potential of cannabis to deliver brand-new highs with targeted effects.
How did that happen exactly? It's simple, really. The world of legal cannabis was prioritizing one cannabinoid and one cannabinoid only: delta-9 THC. Everywhere you looked, THC percentages were rising, often at the expense of other compounds found naturally in the plant. Chris knew you couldn't expect to experience cannabis in new ways by focusing on one cannabinoid. All you can expect is to get more of the same thing. Cost-wise, this trend made sense since cannabis was bred to have THC as the most abundant cannabinoid during prohibition over the past 85 years. But if you want to explore all the possibilities of cannabis, you need to tap into the plant's more than 65 other, lesser-known cannabinoids. It just takes a little more effort to get there—well, a lot more effort.
Deciding to quit his postdoctoral fellowship at Stanford to pursue an innovative approach to cannabis was the first step in a series of false starts, failures, and ultimately, breakthroughs. Sure, it took wading through mountains of research and running countless tests, but a deep love for cannabis has seen Chris and his team through the challenges, setbacks, and ultimately, success.
Chris is a veteran of the US armed forces, having proudly served in the Navy as a Chinese Interpreter.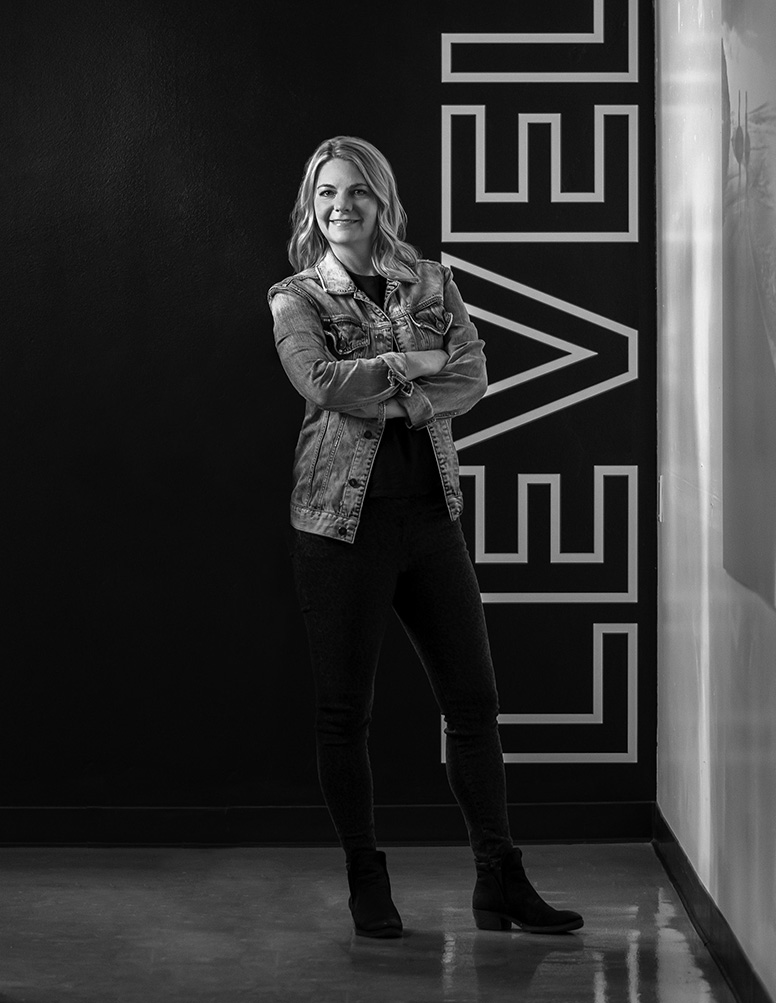 Brie Emerson
Co-owner | COO
Brie Emerson is co-owner and COO of LEVEL. Her experience as a top-ranked national sales representative and decades of business acumen have honed her skills as a savvy negotiator, thoughtful communicator, and experienced team builder. Brie also possesses a deep understanding of people that enables her to unite disparate groups to work and excel as a cohesive team.
Brie's tenacity and business knowledge perfectly complement Chris' vision and leadership. Together, this dynamic couple are transforming the cannabis industry and have created the No. 1 capsule/pill brand in California.