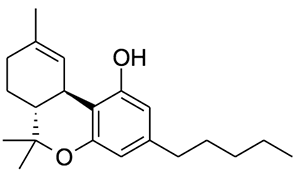 Delta-9 THC
Delta-9 Tetrahydrocannabinol
Delta-9 THC is the cannabinoid most associated with the classic "high" of cannabis. It is the most studied, most widely known cannabinoid on the planet. Delta-9 THC has unique psychoactivity and has been shown to be a powerful anti-inflammatory, anti-nociceptive, and antioxidant.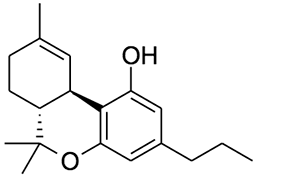 THCv
Tetrahydrocannabivarin
THCv is a member of the Varin class of cannabinoids. THCv is the first cannabinoid to display appetite-reducing properties. Mildly psychoactive, THCv is purported to have energetic qualities, helping stimulate and focus the mind.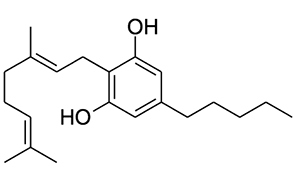 CBG
Cannabigerol
CBG is the progenitor cannabinoid to all other cannabinoids. It is only produced in minor amounts. CBG is nonpsychoactive and has been shown to help reduce anxiety and act as an anti-inflammatory agent.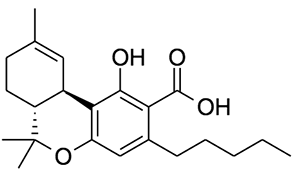 THCa
Tetrahydrocannabinolic Acid
THCa is the acidic form of THC. When energy is applied, the molecule loses CO2 and is transformed into its neutral form of THC. THCa is mildly psychoactive. Preliminary investigation indicates THCa may be effective in pain management, has antiemetic properties, and displays neuroprotective properties.