What's your idea of a great day?
For many of us, it's waking up feeling refreshed, accomplishing morning goals, powering through afternoon to-do lists, and then relaxing and enjoying a restful night's sleep. How positively we approach everything in our day (relationships, work, leisure time, diet, exercise, etc.) pretty much relies on our ability to have enough energy and mental clarity along with a good attitude.

Many factors like proper diet, exercise, mindfulness practices, and getting out in nature can help bring us into balance and prepare the foundation that a great day is built upon. And now, we can supplement our daily routines with a nourishing dose of 100% cannabis-only cannabinoids, terpenoids and flavonoids that awaken our ECS, focus our minds and wind us down for a restful night's sleep.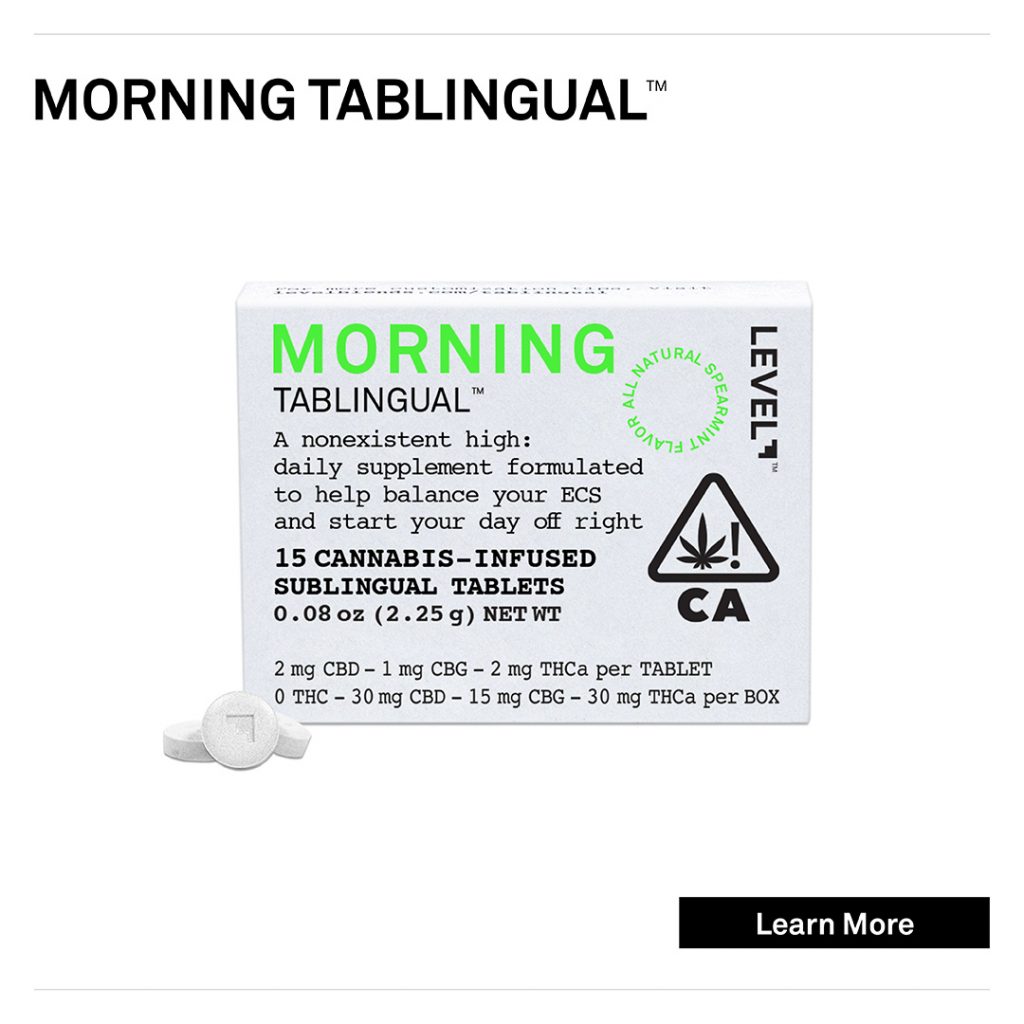 Formulated by Chris Emerson, PhD in small molecule chemistry, LEVEL provides three effects-based products that are made to work synergistically to help start, maintain and end the day off right.

In the morning, take one or two LEVEL Morning Tablingual™ tablets. This nourishing blend of CBD, CBG, and THCa supply that "good morning" feeling we all desire. When the mid-day doldrums hit, dissolve one or two LEVEL Stimulate Tablingual™ THCV tablets under the tongue with a sip of water for a boost of focused energy. When it's time to call it a night, take one or two LEVEL Sleep Tablingual™ tablets formulated with CBN, and ease into a restful night's sleep.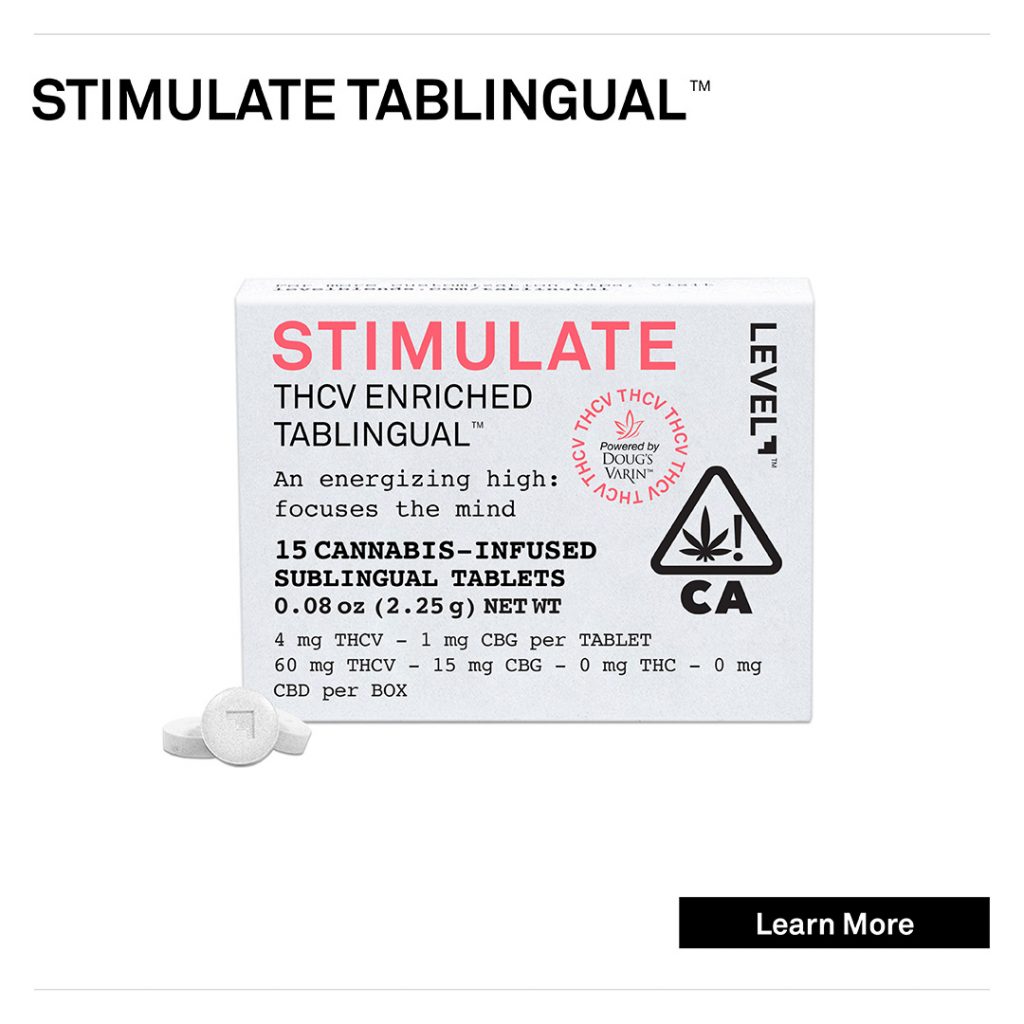 Each tiny 5 mg tablet is fast-acting with increased bioavailability (which means it's providing the maximum benefit). Effects can be felt within 5–20 minutes and last from 1–2 hours.

All LEVEL tablets are vegan and gluten-, sugar-, and calorie-free. And all our tablets adhere to the highest scientific standards for consistency, fidelity, and powerful predictable effects.
Looking for positive ways to help make every day a little better? We highly recommend adding the LEVEL Morning, Stimulate, and Sleep Tablinguals to your daily routine. We're confident you'll be happy you did.