Recently, it has seemed like many edible cannabis companies have been promoting the fact that their products are fast acting. But how many have sacrificed fidelity for onset speed?

Fidelity can be defined as faithfully reproducing an effect as close as possible to its original form, ensuring your body is receiving the maximum benefits of the cannabinoid without any unwanted effects that are the result of inferior processes or unneeded ingredients.

Onset speed is a result of route of administration. Sublingual administration (i.e., dissolving something under your tongue or inside your cheek) allows the cannabinoids to enter your bloodstream immediately and is one of the most effective way to consume cannabis. This route of administration offers the quickest onset and the highest fidelity, which means you don't need a lot to reap the benefits.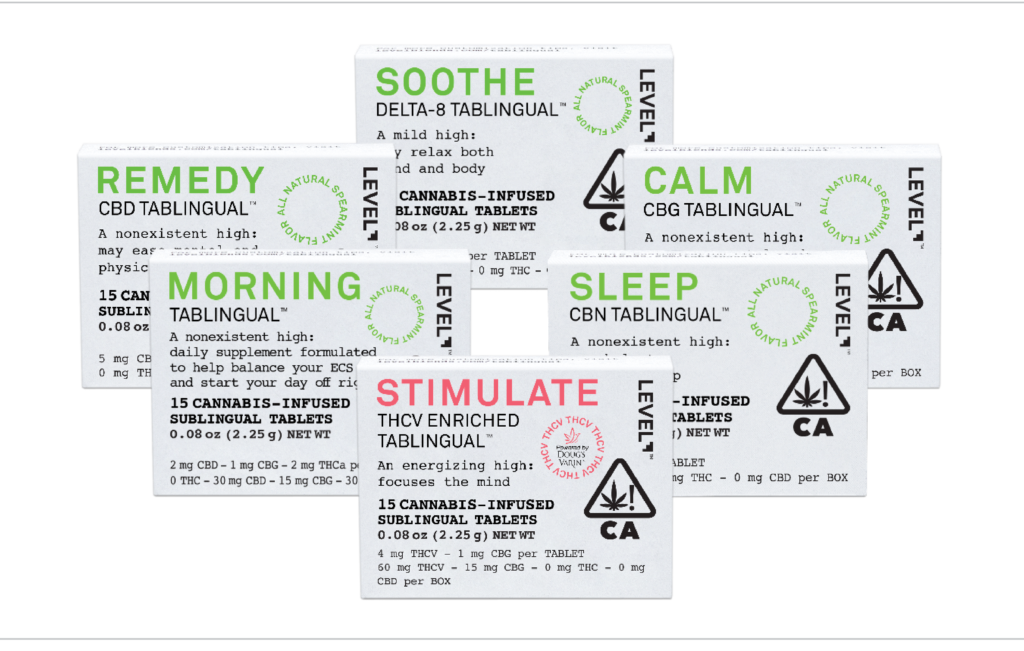 The LEVEL Tablingual is an effective 5 mg sublingual tablet formulated from 100% cannabis-only cannabinoids, terpenoids, and flavonoids that take effect in 5–20 minutes. We're talking maximum fidelity and lightning-fast onset.The bottom line—LEVEL's tiny tablets have a big impact, providing a purer and more efficacious experience than other consumables.

If you're looking for speedy onset without sacrificing quality, give the LEVEL Tablingual a try.