For many people, more is just the right amount.
CBD is certainly one of the more popular and widely known cannabinoids, and the reasons for that are obvious; CBD does not get you high, has no abuse or dependency potential, and has been shown to address a wide variety of health issues. Commonly used for insomnia and pain, studies have demonstrated that CBD may inhibit inflammation and neuropathic pain. Some of the strongest evidence supporting the therapeutic effects of CBD comes from its effectiveness in treating childhood epilepsy.
Why 100 milligram tablets?
If you benefit from the therapeutic effects of CBD but need a higher dose, the LEVEL CBD Protab 100 has been formulated just for you. This professional-strength swallowable tablet contains 100 mg of CBD and is perfect for taking the edge off a stressful day, managing pain, or settling into sleep. The CBD Protab 100 takes effect in 30–90 minutes, with a duration of 3–6 hours. Should you want to consume a lighter dose, the tablets are scored so you can easily split one in half.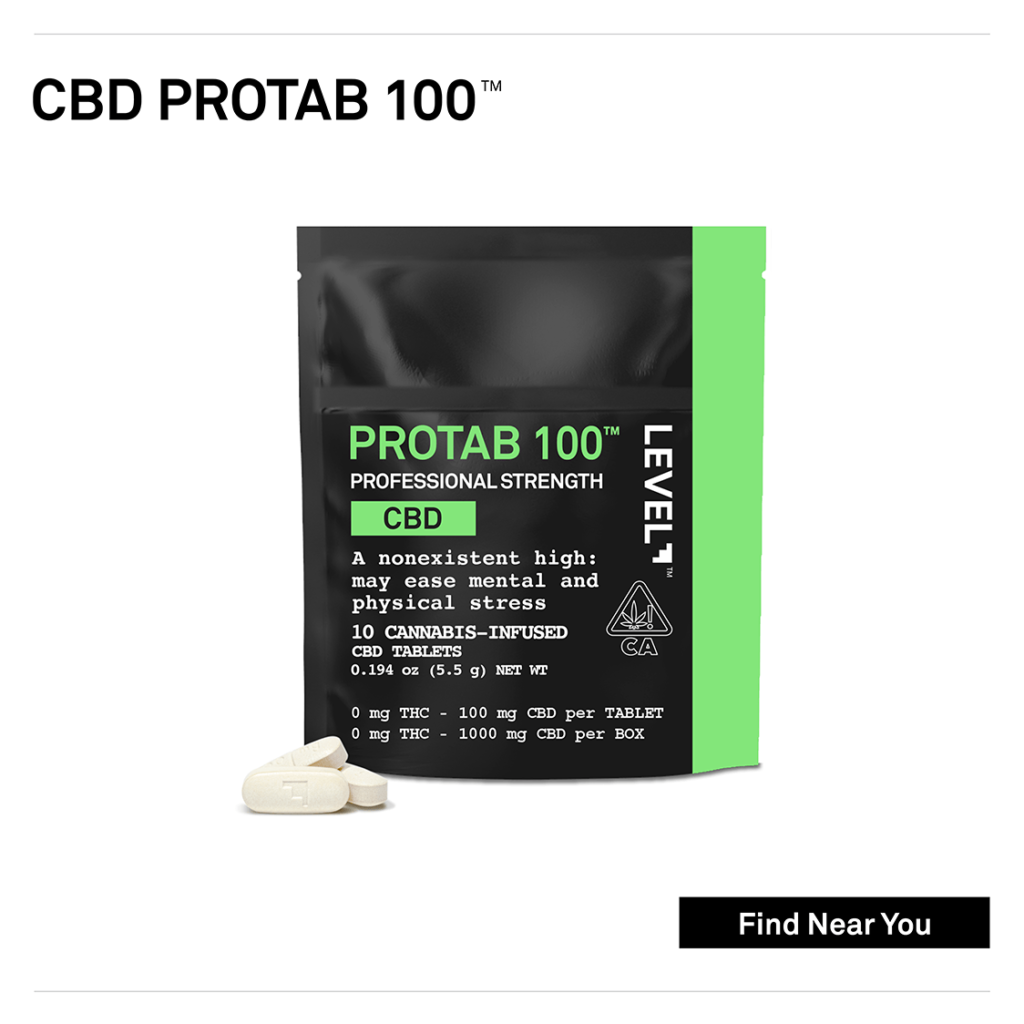 Not all CBD is the same.
Today, cannabis consumers must be hyperaware of what they're purchasing, and that applies to CBD as well. Quality matters. That's why all LEVEL products are formulated from 100% cannabis-only cannabinoids and terpenoids, maintaining the maximum fidelity of the cannabis plant. There are no extraneous ingredients. LEVEL products are vegan and gluten-, sugar-, and calorie-free.

If you or someone you know needs help with anxiety, pain management, or sleep—or if you already benefit from CBD—give the professional-strength LEVEL CBD Protab 100 a try and discover the consistency, fidelity, and powerful predictable effects you crave.
*These statements have not been evaluated by the Food and Drug Administration. This information is not intended to diagnose, treat, cure, or prevent any disease.