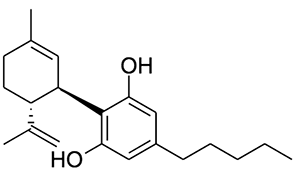 CBD
Cannabidiol
CBD is the second most studied cannabinoid. Known for its many beneficial qualities, such as combating inflammation, potentially helping reduce seizures, and working as an analgesic. CBD is nonpsychoactive. For most, CBD produces experiences associated with relaxation and calmness.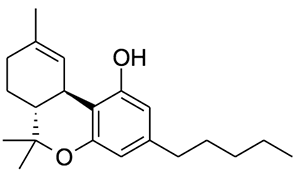 Delta-9 THC
Delta-9 Tetrahydrocannabinol
Delta-9 THC is the cannabinoid most associated with the classic "high" of cannabis. It is the most studied, most widely known cannabinoid on the planet. Delta-9 THC has unique psychoactivity and has been shown to be a powerful anti-inflammatory, anti-nociceptive, and antioxidant.